The Hairless Cyclist on Planet Rock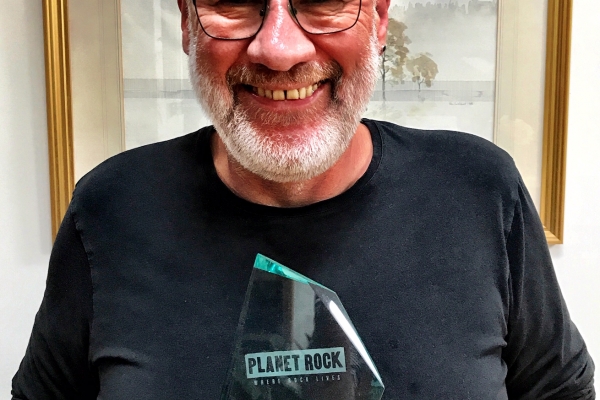 30 May 2019
In all the maelstrom that's been 2019 so far I forgot to post a photo of the award I got for 'Man with a Stick' as best UK single on Planet Rock.
Thought this was a good opportunity to post as I've returned to the digital air waves with the guys for the next 3 weeks as I'm taking over from the Hairy Bikers as they are away on a jolly working on their TV series somewhere nice..
My first show went out on Sunday at 10am and is available for the next 4 days at https://planetradio.co.uk/planet-rock/player/64486046/
The next show is this coming Sunday at 10am and repeated on the following Tuesday at 7pm with the catch up on the website for the next 7 days after the Sunday broadcast.
It's been fun getting back behind the studio mike and I loved working with the team again.
Thanks again to all the people who voted for me and to Planet Rock for an award that sincerely meant a lot.
Looking forward to my second show this Sunday!