Getting Back in the Saddle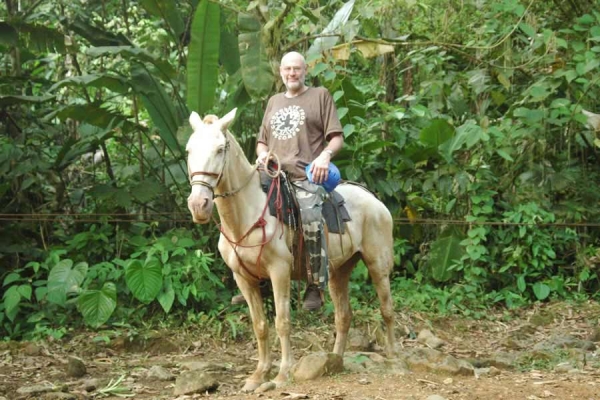 1 April 2019
Since events at the farm earlier in the week got me thinking and excited about my prospects I am today taking delivery of a racehorse from Kilearney stables . I've decided it's time in my life to try something different and so I am embarking on an alternative career as a jockey.
At 6 feet 4 I am perhaps rather on the tall side and I'll have to drastically lose some weight before my first race meet in the coming weeks at Musselburgh racecourse but I have strong intentions of entering the Grand National later this year.
I've elected for my colours to be the traditional jester's harlequin primarily based around green, white and black, as you might have expected.
With my new horse arriving this morning just before midday I have decided to name him ' April Fool' and I hope some of you will be taking a small punt on me when I take the course in the coming weeks.Tally Ho!